AN OPPORTUNITY FOR YOUR COMPANY AND YOUR CUSTOMERS, YOUR BUSINESS AND YOUR EMPLOYEES
Your top event with
OUR SHOWS WERE ALSO CONCEIVED AS SHOWS FOR GALA CONVENTION OR CORPORATE EVENTS
In its complete form, ALIS is a show lasting almost 2 hours, while TILT lasts 1 hour and 40 > minutes.
Both have original choreographies and scripts, within which performances by artists who have become famous throughout the world follow one another.
It is also possible, based on the specific needs of the customer or the location, to provide ad hoc adaptations, even for corporate events.
Upon request, tensile structures are available with capacity from 1000 to 2000 seats in show configuration and 500 - 1000 seats in dinner-show configuration.
Do you want to rent only the tent theater?
For public and private events, catering, shows, exhibitions, private rooms, foyers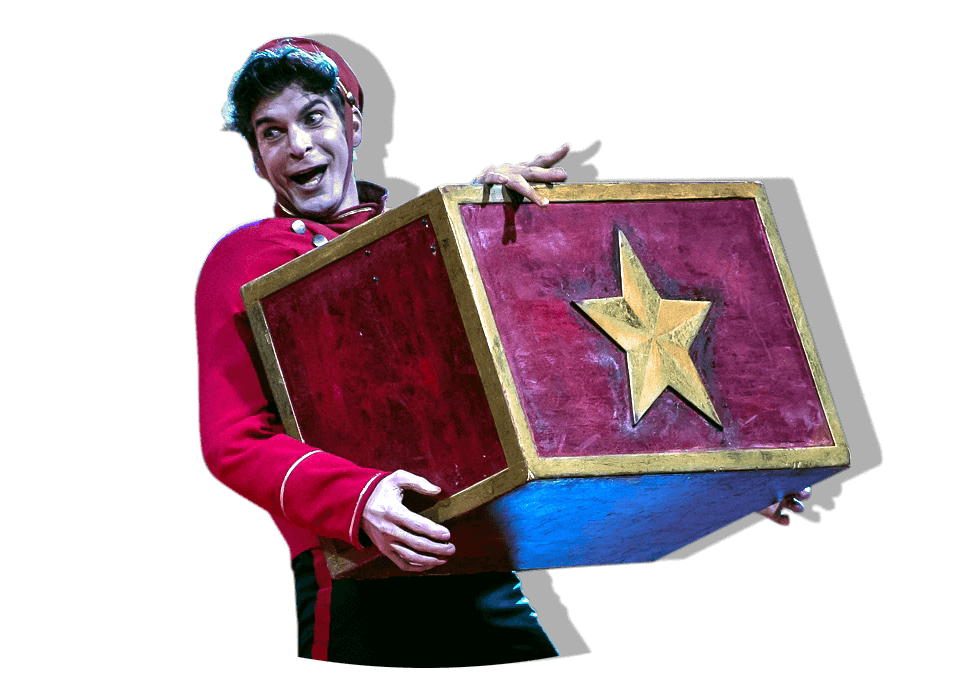 PRIVATE THEATER AND SHOW
For an exclusive evening
A Grand Galà in the Theater with the best artists from Cirque du Soleil represents an opportunity to offer an exciting and unique experience, thanks to the quality of the artistic content and impeccable attention to detail.
Da anni il mercato internazionale ha fatto del teatro una piacevole occasione di incontro per le aziende per:
Business development Public relations Internal communication
Christmas party Special initiatives aimed at customers and collaborators
Dedicated services included:
MEET & GREET WITH THE ARTISTS AT THE END OF THE SHOW
POSSIBILITY OF OPENING OR CLOSING THE EVENING WITH SPEECH DIRECTLY ON THE STAGE
VIDEO PROJECTION ON THE PROSCENIUM SCREEN BEFORE THE START OF THE SHOW
POSSIBILITY OF CREATING "CUSTOMIZED" CONTENT AS A TEASER OF THE EVENING (E.G. VIDEO)
POSSIBILITY TO INVOLVE SOME ARTISTS OR THE CREATOR OF LE CIRQUE WTP IN ADVANCE

POSSIBILITY OF ORGANIZING SAMPLING AND RECEPTION ACTIVITIES IN THE FOYER
Special Corporate Packages
A SPECIAL GIFT FOR YOUR CUSTOMERS, COLLABORATORS AND PARTNERS!
Possibility to purchase packages for corporate groups with a 20% discount on the ticket price
for a purchase of at least 20 tickets.
Even more...
PRE/AFTER SHOW CATERING
WARDROBE SERVICE
GADGET LE CIRQUE WTP
"UGO NESPOLO" POSTER SIGNED BY THE ARTISTS
CUSTOMIZATION OF FIXED SPACES AND FOYER SET-UP